What's Included In The Ford Warranty?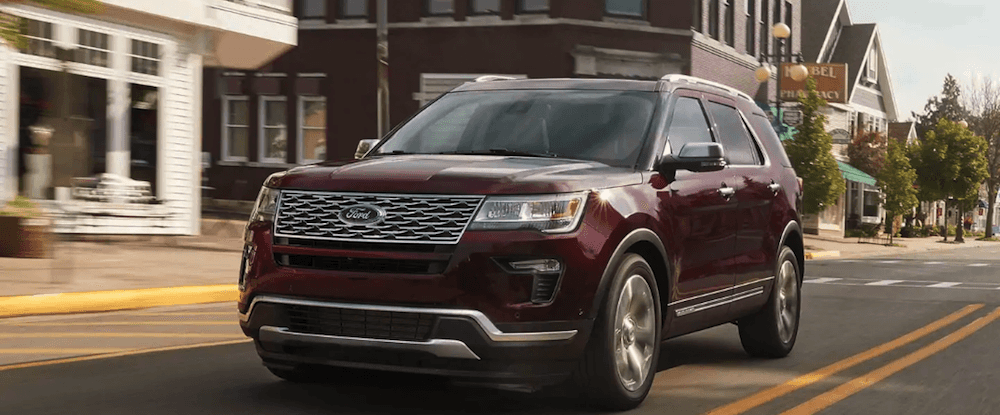 When you're shopping for a new Ford vehicle for your Conway commutes, you'll likely want to look into purchasing an extended warranty, as it can do a great deal to relieve the stress of servicing your vehicle when your 7-year/100,000-mile Ford Powertrain Warranty runs its course. There are multiple Ford extended warranties available through Ford Protect, making it easy for every shopper and their unique budget needs to find a plan that works. Learn more about each of the Ford extended warranty plans with Beach Ford, below!
Ford Protect Extended Service Plans
You can choose between four available Ford Protect Extended Service Plans. Each plan will increase in price while also covering more components. Explore each plan in detail to see which one you would most like to have for peace of mind on Murrells Inlet roads:
PowertrainCARE Warranty: With this plan, you'll have 29 components of your Ford vehicle covered. The covered components encompass the engine, transmission, RWD, and FWD drivetrains. You won't have coverage for every last component within these systems, but the major ones will be taken care of – the radiator, for example, is not covered within the engine, but the timing belt, water pump, oil pan, and more essential parts will be taken care of under warranty.
BaseCARE Warranty: With BaseCARE, the number of covered components makes a significant jump to 84. This will include the same components as are covered under PowertrainCARE, with the addition of steering, brakes, front suspension, A/C and heating, and electrical components. Like PowertrainCARE, certain parts within these systems are not covered by BaseCARE, such as the anti-lock brake module.
ExtraCARE Warranty: Drivers who opt for the ExtraCARE Ford extended warranty will have 113 covered components. This encompasses everything covered in the first two plans, as well as added coverage for tech and convenience features, such as keyless entry and the power window motors. Your more advanced features, like Ford SYNC®, will not be covered.
PremiumCARE Warranty: If you want to get the best coverage possible from a Ford extended warranty, PremiumCARE is for you. This plan covers over 1,000 components of your Ford model – anything not covered in the first three plans is going to be covered here. You'll have more peace of mind on Florence roads than you ever thought possible!
Ford Protect Premium Maintenance Plan
Gone are the days of stressing about taking care of regular maintenance! When you opt for the Ford Protect Premium Maintenance Plan, your oil changes, filter replacements, multi-point inspections, and tire inspections/rotations will be fully covered. If any parts of your Ford fail due to normal wear and tear, you'll also be able to replace them at no additional cost. If you want your vehicle to run at peak performance in Wilmington for years to come, it's essential to stay on top of routine maintenance, and this is the plan to keep you covered.
Ford Certified Pre-Owned Warranty
If you want to get the best of both worlds – a vehicle with the latest technologies of a new model year at the affordable price point of a used model – certified pre-owned is the way to go! When you purchase a CPO Ford vehicle, you'll be provided with a limited warranty that covers 1,000 components for 12 months/12,000 miles. On top of that, you'll get to take advantage of however much coverage is left on your CPO vehicle's original 7-year/100,000-mile Ford Powertrain Warranty, as well as Ford Roadside Assistance.
Explore Ford Warranty Plans at Beach Ford
Have lingering questions about the available Ford extended warranties? Feel free to contact Beach Ford anytime! Our Ford specialists will be happy to help you make the right choice to protect you when your Ford factory warranty expires. If your vehicle will soon be in need of maintenance, you can schedule a service with the experienced technicians at our service department. Before you bring your vehicle in, don't forget to browse our service specials to see if any apply!
More from Beach Ford
When you need a versatile and powerful SUV for the Conway roads, the 2020 Ford Explorer is one of the top choices on the market! But just how much can a Ford Explorer tow? The 2020 Ford Explorer towing capacity reaches up to 5,600 pounds when properly equipped. So whether you need to haul equipment…

It's shaping up to be a historic model year in 2020! Not since 1970 have these two legendary Shelby models been available in dealership showrooms during the same model year – the Mustang Shelby GT350 and Shelby GT500.

On the inside,. The 2020 Transit is completely redesigned featuring an all-new instrument panel that makes controls easier to see and work with. There are also new colors, new storage areas and well as many other innovations that are sure to impress. But for now, let's talk about technology!