What is FordPass™?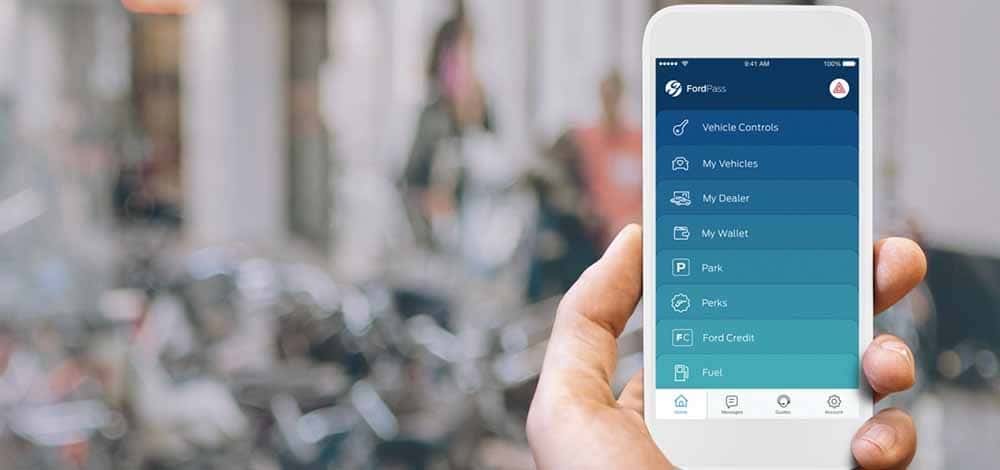 The team at Ford has developed a simple and easy-to-use app, from which you are able to take care of a bevy of tasks—from tracking your vehicle to paying your bills, and so much more. This app, called FordPass™, is available on new Ford vehicles near Conway at Beach Ford in Myrtle Beach, SC. Take a look at just some of the advanced features on this app, and then come to our dealership to test it out in person at Beach Ford!
Parking and Fill-Ups Made Easy
If you're on your way from Florence to Myrtle Beach and need to park the car, it's much easier with FordPass™. This feature allows you to:
Find parking ahead of time
Reserve parking at sites marked with the calendar icon
Call a FordGuide to help you find a location
And if you're low on gas during your ride, you can also check for gas stations, with filtering options by brand and fuel grade.
SYNC® Connect
On vehicles equipped with SYNC® Connect, FordPass™ allows you to perform a vast range of activities that help you keep track of your car and control it from a distance. If you think it might be time for a service appointment, for example, simply check your app to see the vehicle's service schedule. Functionality of this app also includes the ability to:
Check fuel levels
Start the car
Lock and unlock the doors
Make Payments
In addition to all of the features listed above, FordPass™ also allows you to automatically pay for and track your vehicle financing. You can also register your credit cards into FordPass™ in order to quickly and easily make other purchases.
Get a New Ford with FordPass™
You'll find a wide variety of FordPass™ compatible vehicles in the new Ford lineup at Beach Automotive. Stop by our dealership to check out the models you're most interested in and to see how FordPass™ works. We're open Monday through Saturday at 855 Jason Boulevard in Myrtle Beach, SC. If you have questions for us about FordPass™ or anything else, you can also get in touch at (843) 839-8168.