How to Connect to Ford SYNC®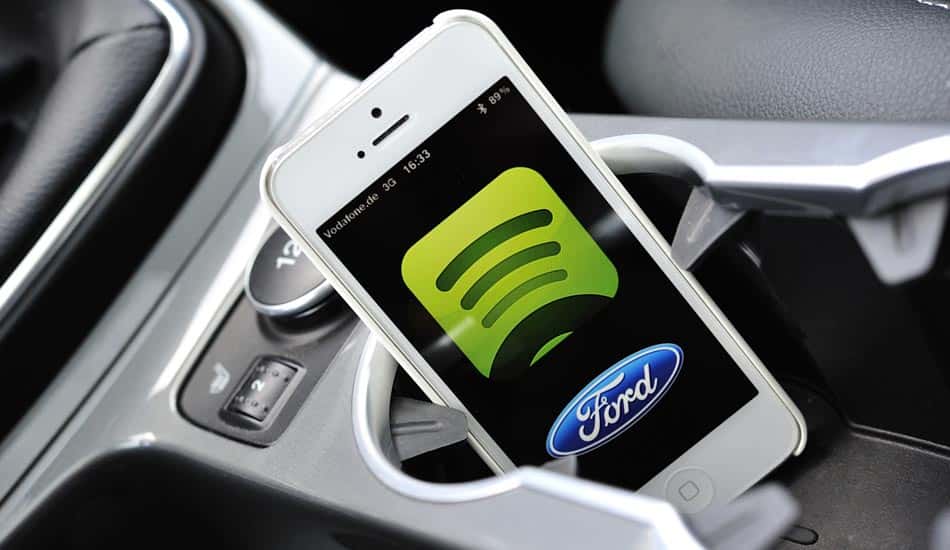 Getting behind the wheel of a new Ford Escape, new Ford Fusion, or other new Ford model also means getting all of the exciting Ford technology that comes with it, including its ability to connect to your smartphone thanks to Ford SYNC® 3. What is Ford SYNC®? It is Ford's exclusive infotainment system, praised by auto reviewer Edmunds for being "one of the easiest touchscreen tech interfaces to use." But if you've recently leased or financed a new Ford, you may be wondering how to connect to Ford SYNC® 3. Once you do, you can take advantage of turn-by-turn directions and a range of your favorite apps for your Conway drives. Connecting SYNC® is easy, and all Murrells Inlet drivers have to do is follow our step-by-step instructions!
Connecting to Ford SYNC® on a Newer Model
Connecting to the Ford SYNC® system in a 2017, 2018, or 2019 model is very straightforward. You can also connect in select 2016 and 2015 models, including:
2016 Models

Escape

Edge

F-150

Focus

Mustang

2015 Models
Ready to "Sync my ride?" Once you connect your Bluetooth®-enabled smartphone to the Ford SYNC® 3 system, you'll be making phone calls, answering texts, and changing music as you cruise around Murrells Inlet, all without taking your hands from the steering wheel. Follow these steps to connect:
Turn on your phone's Bluetooth® functionality, and check that your phone is discoverable.
Press "Add Device" on your vehicle's SYNC® 3 touchscreen interface.
Search for SYNC® under devices on your smartphone.
Ensure the PIN on your phone matches the PIN on the screen. Otherwise, you will have to manually enter the PIN into your phone.
SYNC® will notify you of successful pairing!
Finally, opt in or out for different features, such as 911 Assist or automatic contact downloads.
Press the "Finish" button.
That's all it takes! After following these simple steps, you're connected and ready to take your next Florence drive.
Connecting to Ford SYNC® on an Older Model
If you have an older used Ford model, there are slightly different instructions to follow:
Enable 

Bluetooth® on your phone

Select the "Phone" button to open the phone menu on your vehicle's screen
Select 

'Ok' then 'Add a device', then press 'Ok' again

At this point, Y

ou'll see a prompt that SYNC® is ready to pair devices, press 'Ok'

A message

 will say to search for SYNC® on your phone, press 'Ok'

Locate SYNC® and press it on your Bluetooth® menu

At this point, a 6-digit PIN number will appear. Enter that code into your phone.
Choose 

or ignore more phone options like pairing your phonebook

Get

 access on your phone to SYNC® by selecting 'Yes' in the prompt

E

xit the pairing process by hitting the back arrows to select 'Exit' and then press 'Cancel' to completely exit the Phone menu
Nifty Ford SYNC® 3 Functions
Now that your phone is connected to the Ford SYNC® 3 system, you have the opportunity to explore its offerings to elevate your drives around Florence to the next level. Here are a few nifty features to check out now that you know how to connect to Ford SYNC® 3:
Connected Navigation, with real-time traffic and weather updates while you drive around Myrtle Beach.
Connected Voice, with voice commands that reflect natural language.
Wireless Phone Connection via Apple CarPlay, Android Auto, and SYNC AppLink
SiriusXM, offering the latest on-demand entertainment.
Key By Amazon In-Car Delivery, allowing Amazon Prime members to receive Amazon packages securely in their vehicles.
This list hardly scratches the surface of all that the Ford SYNC® 3 system has in store, but it should give you an idea of what you have to look forward to once you are connected!
Connect Your Phone at Beach Ford
Need further assistance getting connected to Ford SYNC® 3? Get in touch with Beach Ford for more instructions, or stop by our dealership whenever it is convenient for you!
More From Beach Ford
Nothing can prevent you from stacking up and going to your next experience, whether you appreciate investigating nature or going on street outings to that prestigious swap meet or baked goods store you found. Every one of the highlights you'd expect in a spacious SUV are remembered for the 2023 Ford Expedition. Furthermore, whenever you've…

Amazon Alexa is viable with all new Ford vehicles available to be purchased at our In Myrtle Beach Ford showroom when furnished with Ford SYNC 3 variant 2.2 or higher. To encounter these abilities for yourself, first, download the ongoing variant of the Ford + Alexa application on your cell phone and sign in utilizing…

Polished and agreeable, the 2023 Ford Edge offers a tranquil cabin and smooth dealing with. The crossover SUV offers a forceful and strong outside design and an inside which is loose and loaded up with tech highlights. The SUV is a finished head-turner which you can see with your own eyes by visiting us at…