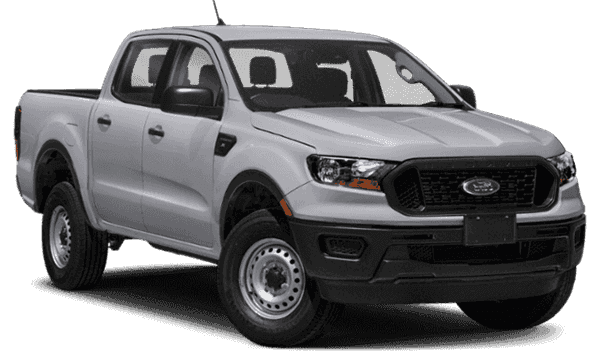 2020 Ford Ranger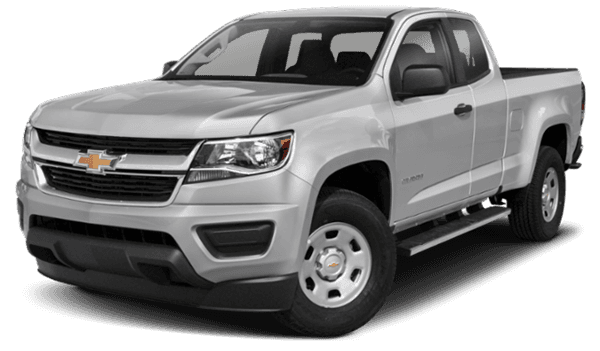 2020 Chevrolet Colorado
2020 Ford Ranger vs. 2020 Chevy Colorado
Myrtle Beach drivers who are in the market for a midsize pickup truck probably run the match-up "Ford Ranger vs Chevy Colorado" in their heads all the time. Beach Ford takes a closer look at Chevy's standard-bearer and Ford's new, competitive take on the midsize truck class for 2020.
2.3L 4-cylinder Ecoboost® engine
2020 Ford Ranger vs Chevy Colorado: Performance Highlights
The base Chevy Colorado model suffers a little under its comparison to the Ford Ranger. Look at these vital performance specs to see why.
Engine: The Colorado upgraded its engine for 2020, and, with 308-hp, its 3.6L V6 engine has a little more horsepower than the Ford Ranger's standard 270-hp. The Colorado standard engine gives you 275 lb-ft of torque. But the Ecoboost® engine on the Ford Ranger gives you 310 lb-ft of torque –very useful for towing and hauling.
Transmission: The 2020 Chevy Colorado lets Conway drivers choose between 6- and 8-speed automatic transmissions. The 2020 Ford Ranger gives you even more control for tough hauls with class-exclusive 10-speed automatic transmission.
Fuel Economy Ratings: When it comes to city driving, the 2020 Ford Ranger has a little bit of an edge. You get an EPA-estimated 21 mpg city with the Ranger, while the Colorado has a max 20 mpg city.
As you can see, the Ford Ranger's superior torque and transmission make this Ford midsize truck an excellent choice for work or play in Murrells Inlet.
2020 Ford Ranger vs Chevy Colorado: Towing and Payload
One of the most common reasons Florence drivers want a Ford midsize truck is its ability to carry tons of stuff from A to B. When properly equipped, the Ranger tows 7,500 pounds. While the Colorado is mostly the same, you can get 7,700 pounds of towing capacity, but only by switching to a diesel engine. The Colorado can carry 1,548 pounds of payload, but the Ranger is the truck to beat with a maximum payload capacity of 1,860 pounds.
Test Drive the 2020 Ford Ranger at Beach Ford
Beach Ford can put drivers from Myrtle Beach to Conway behind the wheel of a new Ford midsize truck today! Whatever fun adventures or ambitious jobs you plan on using the 2020 Ford Ranger for, we are dedicated to helping you make the best choice possible. See more information about Ford vs Chevy, securely apply for financing, and please contact us soon!