Connected Services: Reviewing the Options!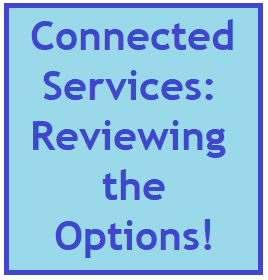 Sync 4/4A with Enhanced Voice Recognition has brought a new dimension of capabilities to out cloud-based technology offerings, The features, level of services, trial periods and options vary based on the vehicle selected and how it is equipped. The commonality is that they each serve up their own offering of Connected Services.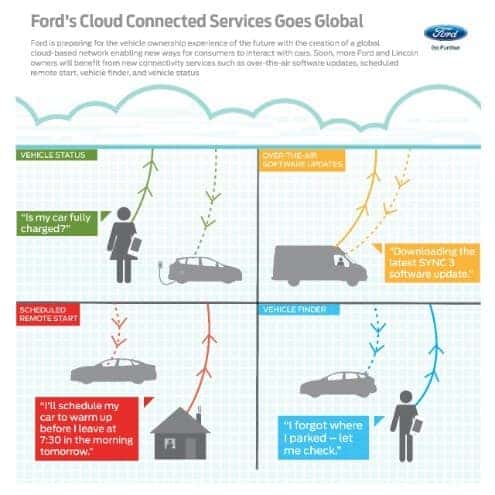 Whether free or paid, Connected Services is the term we associate with our range of cloud-based offerings. The provide us the opportunity to present a variety of features that customers can explore and activate during a trial period.
The benefit – Customers now have the flexibility to decide when degree of cloud-connected services they wish to use. Here we will review some of the options available today.
Connected Services Offerings
Connected Services associated with SYNC 4/4A with Enhanced Voice Recognition vary by a vehicle's trim, level and screen size. Current offering include:
Connected Navigation (90-Day Trial Period)
Connected Built-In Navigation (3 Years of Service)
Ford BlueCruise (Connected Built-In Navigations required for BlueCruise map updates)
Alexa Built-In (3 Years of Service on base features)

Ford Streaming – Enhanced Alexa connectivity (30-Day Trial Period). Reverts to Alexa Built-In 3 Years of Service, if not opted for
Sync You Up and Explain
On vehicles equipped with SYNC 4/4A with Enhanced Voice Recognition, before we begin connecting you to your new vehicle, we'll confirm the level of equipment included. We'll ensure that we always assist new owners in:
Downloading the FordPass App
Fully connecting, activating and setting up FordPass Connect (embedded modem)
Familiarizing you with Connected Services features, trial/service periods and management options
We'll explain to you that prior to a Connected Services trial period ending, you'll be contacted via email and will be presented the option to activate a service plan to keep enjoying the Connected Services available to you!