Do you know about the FordPass Rewards Program yet?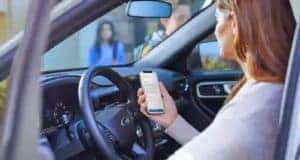 At Beach Ford, we are committed to making your car buying process simple. Every member of our team works hard to make sure they are giving you automobile options that genuinely suit your lifestyle needs. Our selection of cars has a vast range of new 2020 Ford models as well as pre-owned vehicles. There is undoubtedly one option out of our hundreds that will fit your lifestyle and budgetary needs. We are confident that you will be able to find anything from compact sedans to full-size trucks, like the Ford F-150 or F-350 for sale. You have the option to look at these vehicles from your own house as well. Since we are the local Ford dealer, we wanted to make sure that you had a way to shop for your car and still must keep to safe social distancing. You can use our search engine to find large trucks for sale near you, or a Ford Focus. You can even select a filter to see available cars that are blue, white, red or any other color you want! There are also ways only to see the vehicles in your price range. Beach Ford will go the extra mile to make sure that you leave our dealership near you in a car you love.
FordPass Rewards Program
While making your automobile purchase, you may hear us talk about our new FordPass Reward system. We had a similar program in the past, known as Owner Advantage Rewards. This is an updated version of the points program so that every Ford owner has access to ownership benefits. You will be able to join the new and improved FordPass Rewards during the purchase of a Ford car for sale near you. At that moment, you will be able to start earning points every time you come into our dealership near you for service, maintenance, or online part orders. Once you have collected a certain number of points, you can redeem them for special services. They work as discounts for accessories to personalize your ride as well. You can even use these FordPass Rewards points toward your next new Ford purchase down the road!
Start Before You Buy
You will not have to wait until you buy a car to start using these FordPass Rewards, though! You will be able to start the process with your smartphone right this minute. You can go to your smartphones' version of an app store to download the FordPass App. That is the only step. The only thing you must do is sign up and start earning FordPass Rewards!
It Does So Much
The app can do more than track your points. When you purchase or lease a new Ford with Beach Ford, you will be able to activate your vehicle inside the app and connect to your car. This will give you a simple way to control your vehicle from your handheld device. You can start and stop the car and unlock or lock the doors at any time. You will be able to see the fluid levels inside your vehicle from this application on your phone. It will send you an alert if they need to be refilled. The FordPass program will show you vehicle health reports based on your past service and maintenance.