Waze App Now Integrated with Ford SYNC AppLink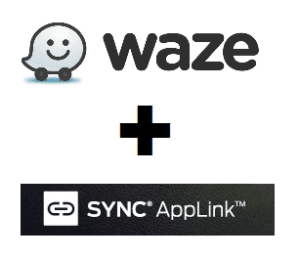 Are you familiar with the Waze App? According to their website, it's the "world's largest community-based traffic and navigation app. Join other drivers in your area who share real-time traffic and road info, saving everyone time and gas money on their daily commute." Sounds pretty cool. Now, using the Waze app in your Ford vehicle is going to get much easier.
Waze App Integration
With a new integration with Ford SYNC AppLink, those who use the Waze app will be able to project real-time traffic and navigation information directly onto Ford's SYNC3 touch screen. Drivers will so able able to access the services by using voice commands. How cool is that?
Easier Access
This new integration was first introduced at this year's Consumer Electronic Show. With the Waze App on their smartphone, drivers can just plug their phone to the USB port in their vehicle. Once it's plugged in, the Waze App will show on the vehicle's touchscreen. This gives the driver easy access to the app's features. That's because they will be on a larger display and the vehicle's own sound system. In fact, all the Waze app's feature will be available through this new integration software.
"Our goal is to bring a human-centered approach to technology in the vehicle, making it as easy as possible for people to integrate the tools that matter most to them," said Don Butler, Ford executive director, Connected Vehicle and Services. "With the flexibility of our SYNC 3 software and AppLink, customers can easily use Waze to get all the traffic and navigation help they need – on a big screen and without having to fiddle around with their phones while driving."
What do you think?
Have you ever used the Waze app before? We're super excited to learn how it works. Let us know if you use the Waze app in your vehicle and what you think about it. By all means, give us a call today!