Forty Years of Ford F-150: America's Best Selling Trucks
Proud History, Bright Future
Ford F-Series (F-150 & Super Duty) is now America's best-selling truck for forty straight years and the top-selling vehicle for thirty-five straight years. As part of the yearlong celebration of this unprecedented milestone, Ford is taking a look back at the innovation and leadership that brought F-series this far and that will carry it into the future
In the Beginning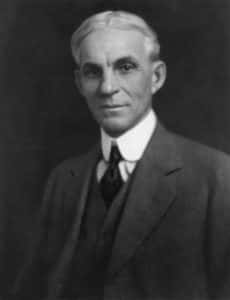 1903 – Henry Ford created Ford Motor Company.
1913 – The mass produced Model T sets a new standard for affordable transportation. Productions includes many cars, and also trucks which first sold as cabs and chassis.
1917 – The Model T is introduced, beginning heavy-duty truck production.
1925 – Ford introduces America's first factory-built pickup truck.
1928 – The Model A replaces the long-running Model T.
1948 – The first F-Series, the F-1, is introduced and becomes a runaway hit with customers.
Taking the Lead
1977 – The sixth generations of F-Series (1973-1979) takes the sales leadership for the first time, selling 818,580 trucks for 1977.
1979 – Ford introduces the Built Ford Tough brand promise.
1980 – The all-new seventh-generation F-Series features efficient gas and diesel V8 engines.
1984 – F-150 replaces F-100 as the base F-Series truck.
1987 – The eighth-generation F-Series features a new  aerodynamic design, available electronic fuel injections and rear Anti-Lock Brake System (ABS).
1997 – F-150 design is geared toward the light-duty, personal-use customer. Super Duty takes on a more heavy-duty, work oriented design.
The New Millennium
2001 – Luxury King Ranch model is an unprecedented success.
2008 – Ford introduces the all-new Class 3-leading F-450 pickup, once again raising the bar for maximum towing capacity.
2011 – Introduced for F-150 is the powerful, efficient EcoBoost engine technology. Super Duty receives the all-new Ford-engineered, Ford-built 6.7L Power Stroke Turbo Diesel V8 engine.
2015 – Ford Shifts away from steel and moves to groundbreaking, first-in-class high-strength, military grade, aluminum-alloy body and box for F-150.
2016 – This was a banner year for milestones, including:
First-in-class and still class-exclusive Pro Trailer backup Assist helps make backing up a trailer as easy as turning a knob
F-150 is the only full-size, light-duty truck in the industry to earn the government's highest possible five-star rating for the driver and passenger for all cab configurations and for all crash test modes
A Top Safety Pick from the Insurance Institute for Highway Safety (IIHS)
The best-selling year for F-Series since 2005
An F-Series truck sold every 39 seconds in 2016
Forty Years of Leadership
2017 – The 2017 F-Series Super Duty Pickups and Chassis Cabs also move to high-strength, military-grade, aluminum-alloy bodies plus a host of smart new technology. In addition to the forty year milestone, Motor Trend named the 2017 F-Series as 2017 Motor Trend Truck of the Year!
Here at Beach Ford, we're also celebrating forty years of F-Series. We have a fantastic selection on the lot of brand new and pre-owned F-Series and Super Duty trucks. By all means, give us a call today! We are positive that we have an F-Series truck for you!