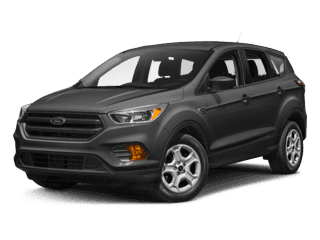 2018 Ford Escape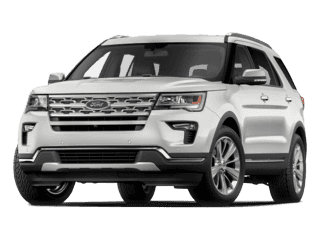 2018 Ford Explorer
2018 Ford Escape vs. 2018 Ford Explorer
View Escape Inventory View Explorer Inventory
The 2018 Ford Escape is a compact crossover while the 2018 Ford Explorer is a midsize crossover SUV, both perfect for driving in Myrtle Beach. Regardless of which option you go with, you'll have access to in-demand Ford features like:
Ford's SYNC® infotainment system
SiriusXM® satellite radio
FordPass – A Smarter Way to Move™
Blind Spot Information System (BLIS)
There are some important differences worth considering, though, which is why the team at Myrtle Beach has provided this helpful comparison.
Performance and Fuel Economy
The 2018 Escape and 2018 Explorer are built to satisfy different kinds of performance needs, but both ride with a degree of confidence and agility to help get you through Conway.
The 2018 Ford Escape provides:

3.5L V6 engine (290 hp, 255 lb-ft of torque) standard
29 mpg hwy, 21 mpg city
Available all-wheel drive (AWD)

The 2018 Ford Explorer provides:

2.5L I-4 engine (168 hp, 170 lb-ft of torque)
24 mpg hwy, 17 mpg city
Available all-wheel drive (AWD)
Passenger and Cargo Space
These vehicles fit into different crossover SUV segments and are built to satisfy different lifestyle needs. See which one is the best fit for you:
The 2018 Ford Escape:
The 2018 Ford Explorer:

Seating for 7
21.0 cubic feet of dedicated cargo space
81.7 cubic feet of max. cargo space
Starting Price
These crossovers are made for different family sizes and different budgets:
Ford Escape – MSRP from $23,850
Ford Explorer – MSRP from $31,990
For smaller families looking to save some money, the new Ford Escape is a more than capable small crossover, but larger families with a bit more leniency in their budget and more of a need for space and power may want to go with the new Ford Explorer.
Take Home a New Ford SUV from Beach Ford
Before making any decisions, it's a good idea to check them both out in person. Come by Beach Ford to take both of them for a test drive and check out your financing options. We're located in Myrtle Beach, and you can contact us online with any questions. Compare the Ford Explorer to the Toyota Highlander or the Honda Pilot to learn more. Explore the hills of Murrells Inlet in your Ford model today!
It very well might be an easy decision that dealing with your vehicle is significant, however it tends to be not difficult to allow a things to go unaddressed. There are a few things that you can do that probably won't cost any cash whatsoever however will incredibly expand your vehicle's life! Here is a…

You Should Get Connected in the Mustang Mach-E The 2022 Ford Mustang Mach-E not just raises the hairs on your neck like its muscle vehicle progenitors, yet it does as such while never consuming a drop of fuel. Conveying the cudgel toward the fate of transportation, this exhilarating electric SUV can rush to 60 MPH…

The 2022 Ford Explorer has a lot of appeal, from its spacious three-row interior cabin to powerhouse performance specs on the Conway roads. But is the 2022 Ford Explorer fuel-efficient? We certainly think so, but you don't have to take our word for it! The team at Beach Ford has outlined all the details on…