How Much Can a Ford Commercial Truck Tow?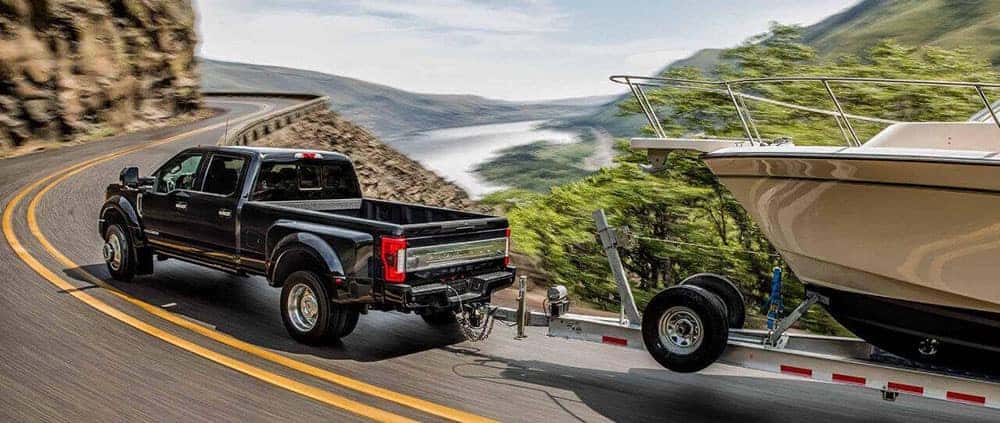 Ever wondered how much a Ford commercial truck can tow? Ford commercial trucks have incredible towing capacity, all the way up to 32,500 lbs! Read on to find out how Conway drivers can find a Ford commercial truck to meet their needs, from the 2018 Ford F-150 to the bigger Ford F-350 Transit.
Ford Commercial Truck Towing Capacity
2018 Ford F-150: 13,200 lbs thanks to its aluminum-alloy architecture and high-strength steel frame
2018 Ford Super Duty F-250: Tows up to 18,600 lbs.
2018 F-550 Super Cab: Tows up to 31,500 lbs.
2018 Ford Super Duty F-350: Tows up to 32,500 lbs.
2018 Ford Super Duty F-450: Tows up to 32,500 lbs.
No matter what you need for your Murrells Inlet commute, you can find it in a Ford commercial truck at Beach Ford.
Get Behind the Wheel of a Ford Commercial Truck
You'll find a full lineup of commercial Ford vehicles available hereat Beach Ford, so contact us today to find out more!
---
Recent News from Beach Ford
It very well might be an easy decision that dealing with your vehicle is significant, however it tends to be not difficult to allow a things to go unaddressed. There are a few things that you can do that probably won't cost any cash whatsoever however will incredibly expand your vehicle's life! Here is a…

You Should Get Connected in the Mustang Mach-E The 2022 Ford Mustang Mach-E not just raises the hairs on your neck like its muscle vehicle progenitors, yet it does as such while never consuming a drop of fuel. Conveying the cudgel toward the fate of transportation, this exhilarating electric SUV can rush to 60 MPH…

The 2022 Ford Explorer has a lot of appeal, from its spacious three-row interior cabin to powerhouse performance specs on the Conway roads. But is the 2022 Ford Explorer fuel-efficient? We certainly think so, but you don't have to take our word for it! The team at Beach Ford has outlined all the details on…