4 Question You Must Ask Your Service Advisor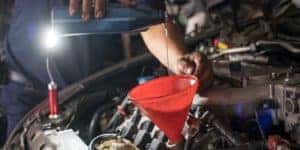 No one enjoys when they must take their car into the auto shop for repairs, but regrettably, we all go through it.  Although it is annoying when your vehicle is out of commission, it is essential to do your research and ask the correct questions to the service advisor.  If you need vehicle repairs, keep these four questions top-of-mind when shopping around for an auto repair shop in Myrtle Beach.
Do you offer rental cars or loaner vehicles?
When your car is in the auto shop, you are going to need a new way to get around town.  Check to see if the auto shop has a car rental service on or near the shop location.  Some shops even provide courtesy vehicles that can be used for the length of time your vehicle is being fixed.  Before you drive off with another car – whether it be a rental or courtesy loaner vehicle – make sure to read the pre-contract and fine print.  And it is always a good idea to do a video- or photo-walkaround and note the mileage.
How long will the vehicle repair take?
Everybody needs to know: how long will it take?  Dependent on the automobile damage, the length of repair time can fluctuate.  There are many aspects that go into deciding repair time, including the scope of the damage, how busy the auto shop is, as well as holiday hours.  Though damage can be repaired in as little as a few days, it is a good idea to ask the rep about the repair time-frame prior to signing on the dotted line.
Is my car covered while in the shop?
If you must leave behind your vehicle at the shop for repairs, make sure to inquire about their coverage.  Normally, you want the repair shop to have fire and theft coverage in case your vehicle is hurt or burgled.  In case of a mishap, you want your vehicle to be covered!
What qualifications does your repair shop have?
You want your car to be as good as brand-new after fixes, right?  That means you need professional technicians working on your motor vehicle.  Ask about certifications, such as I-CAR and ASE, the repair shop holds.  Accreditation mean the auto shop and its technicians have gone through trainings and assessments to ensure safe, quality repairs.  Also make sure to see if the shop has expertise with working on the make and model of your motor vehicle.
Vehicle fixes can be an aggravation and leave a gap in your wallet and support.  Although we all fear taking our car into the auto shop, the experts at Beach Ford are here to make sure you have the greatest understanding possible.  From short repair times to quality repairs, our team will make sure you get back on the road quickly and safely.  Contact us today for a free quote.