2019 Transit – Know Your Advantages!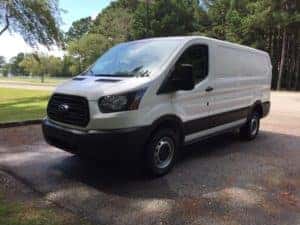 Since their introductions, Transit Cargo and passenger Vans have offered Built Ford Tough engineering and versatility to handle almost any type of business thrown at them. No wonder they are the country's best-selling commercial vans. For 2019 Mercedes-Benz has made some changes to the Sprinter. Here are some points to keep in mind about how the 2019 Transit outshines the new Sprinter.
Power and Capability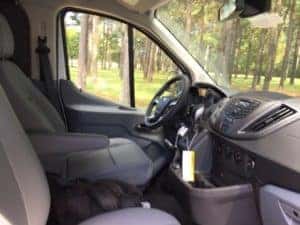 The Transit engine lineup offers impressive ratings and capabilities compared to Sprinter. In addition to its standard V6 diesel, the 2019 Sprinter will soon offer an I-4 gasoline option. Keep these points in mind too:
Transit offers an available CNG/Propane Gaseous Engine Prep Package for the 3.7L V6. Sprinter doesn't offer a gaseous engine prep package.
Sprinter offers a 4×4 option not available on Transit, but the upgrade is quite an investment and is rarely opted for
Transit serves up three roof height options: Low, Medium and high. Sprinter only offers two: Standard and High
The Low Roof Transit is lower than the Standard Rood Sprinter, and the Transit High Roof model is taller than the High Roof Sprinter
Similar to a rooftop cargo box, the Sprinter Passenger Van's roof-mounted air-conditioning unit adds extra exterior roof height that drivers must remain aware of
Reliability and Value
Transit is built in the United States with service available at our exclusive dealer and parts network across the country that includes hundreds of Commercial Vehicle Center locations. Ford Labor rates help make Transit a great investment for long-term value. Multiple upfitter partners, including 12 ship-through upfitters located within 30 miles of the Kansas City Assembly Plant, support Transit with interior cargo packages and customized upfits.
Innovative Technology
Transit offers a number of technologies that can enhance connectivity and the driving experience. Keep these points in mind:
Transit and Sprinter both offer electronic stability systems, but unlike Sprinter, Transit Cargo Van has RSC (Roll Stability Control), an additional vehicle control software designed to work with the ABS, traction control and yaw control systems of AdvanceTrac