2018 F-150: Coming Soon to Beach Ford
2018 F-150 is Coming Soon
Can you believe that 2017 is already half over? You know what that means! The 2018 models are on their way! All of us here at Beach Ford are really excited for the new 2018 F-150 to arrive. For 2018, Ford has developed some great updates for the 2018 F-150. We know it's "built Ford tough" but just wait until you get a look at this baby!
Ford's Commitment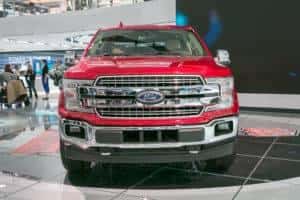 The new 2018 F-150 has a more powerful engine lineup. It's built of high-strength materials. It has impressive class-exclusive technologies. F-150's new exterior design shows Ford's commitment to innovation. But, it also holds true to the almost 70 years of "built Ford tough" promises. The new F-150 also harmonizes well with the all-new Ford Super Duty.
"We call our F-Series customers 'bold guardians of the brand,'" says Ford truck design Chief Gordon Platto. "These customers know our Built Ford Tough DNA, and they want their trucks to convey strength, capability, boldness and power – without being 'in your face' aggressive."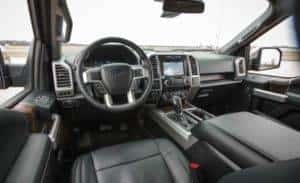 The 2018 Ford F-150 has a billet-milled body that gives it a fresh new look. The horizontal twin-bar grille communicates strength and precision. It offers all-new C-clamp headlamps with LED lighting. There are also signature daytime running lamps. Honestly, it's one tough truck! Of course, you'll see signature F-150 designs like the drop-down in the front doors. There are also six new wheel designs that range from 17 inches to 22 inches. Ford knows their customers want a truck that functions well. From the rear of the truck, customers will see those same great designs
Excitement Awaits
Like we said earlier, all of us here at Beach Ford can't wait to see the new 2018 Ford F-150s to arrive. They are sure to take Myrtle Beach by storm! Keep an eye out for more updates. In the meantime, we still have a terrific selection of new 2017 F-150s available to test drive. Give us a call today!